If there's one thing that came from numerous lockdowns, it's everyones love for nail art and experimenting with their manicures. I swear everyone became a nail tech from home during that time. Because of this, the trends have been evolving quickly and it's almost as hard as fashion to keep up with.
When it comes to nails, I'm more of a minimalistic girl. But I have to admit, I'm excited to start experimenting more with these up and coming nail trends in 2023. I've gone ahead and rounded up the top 5 that I predict will be everywhere in 2023, and ones I'll be trying out myself very soon.
Glazed Donut Nails
Let's talk about one trend that's dominated for quite some time now: glazed doughnut nails. Made famous by Hailey Bieber earlier in the year, this nail art trend will continue into the new year. This technique involves layering gel or chrome powder over coloured polish to achieve a glossy, high shine finish. In 2023 we'll see a shift away from the baby pink undertone, and see darker shades coming through – such as chocolate glazed nails and beyond.
Shop The Post:

Brown Neutrals
Another trend making a comeback? Brown neutral shades. These subtle yet classic colours are perfect for those days when you just want a classic manicure. Plus, they go with pretty much everything in your wardrobe. The key is to pick the right shade depending on what you wear – opt for a lighter beige/brown shade if you was a subtle nail, or a dark brown to make more of a statement. If you think that's too boring, trying different shades of brown on each nail, or even, add in some accent nails in a darker similar tone to the rest of your nails.
Shop The Post:

Matisse Inspired Nails
Inspired by Matisse's artwork, 2023 will also see an influx of bold and colourful art nails. This adds the perfect pop of brightness to any manicure and is such a fun way to experiment with self expression through nail art. Just like the artwork you've seen hung in every Tiktok girls house, you can expect to see electric blue flowers on a subtle beige base, or for the more experimental, face outlines. This is one of my top nail trends to try.
Shop The Post:

French Mani With A Twist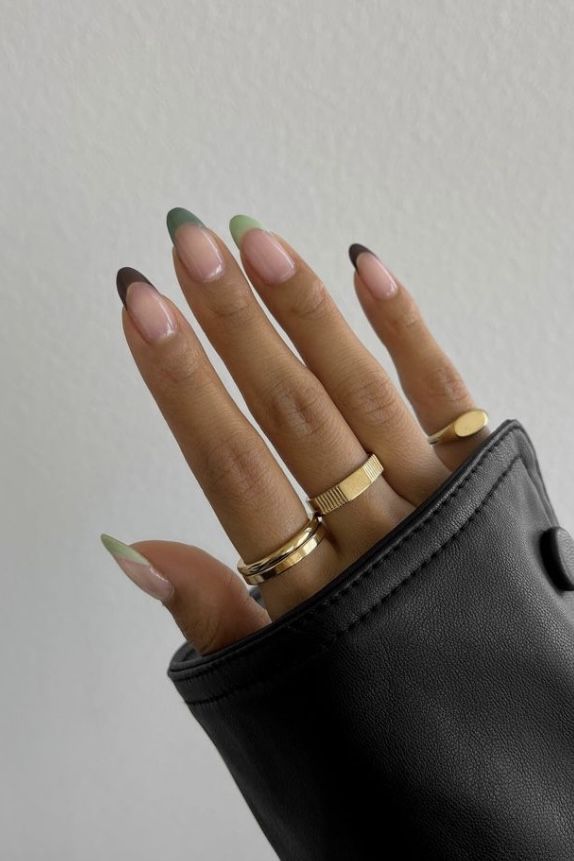 The simple french manicure will be back with a bit of *spice* with coloured tips. Instead of the traditional white, we'll see shades like baby pink, mint green and even blue. These are a great way to add a pop of colour without it being too over the top. You can also try this as an accent nail if you're not sure about going for all 10 nails of colour.
Shop The Post:

Reptile Prints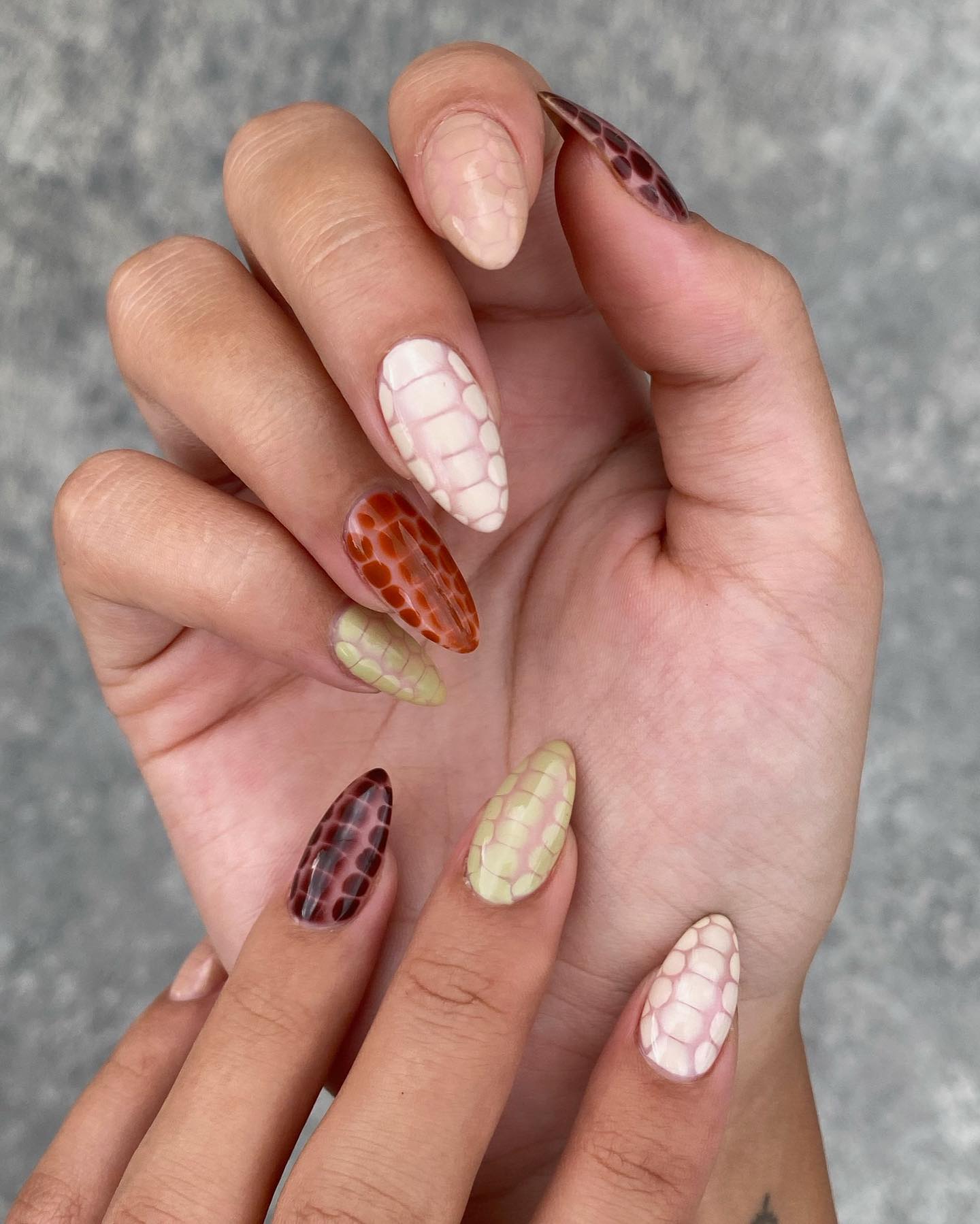 Snake and lizard prints were seen on the runways of Versace and Dior this past year, and we predict that these edgy reptile designs will become even more popular in 2023. Try incorporating these bold patterns into accent nails or if you're more daring, an entire manicure.
Shop The Post:

Checkerboard Nail
The checkerboard nail trend is all about mixing and matching different colours to create a fun, playful design. This trend first became popular in 2022 and is expected to continue into 2023. To achieve the look, simply paint alternating squares of colour on each nail, using one or more shades. You can even mix it up by adding metallic or glitter accents for added dimension.
Shop The Post:

Aura Nails
Finally, we have aura nails. These popular designs give off a subtle yet artistic effect on the nails, perfect for those who want to experiment with nail art without going too bold. Personally, this is one of my favourite nail trends right now.
Taking it's inspiration from the aura maps we've seen all over Instagram and hung on bedroom walls, this one is a fun nail trend we will see into the new year. 2023 will see an increase in diamantes and holographic shades being used in these designs, giving them extra dimension and shine.
Shop The Post:

Get ahead of the game by planning your nails for next year with our trend report. Glazed doughnut nails, checkered nails, and aura nails are all going to be big in 2023. Brown neutrals will also continue to be popular, but we'll see more interesting takes on this classic look with unexpected pops of color. And finally, inspired by Henri Matisse's cut-out paintings, serpent nails will slither their way into fashion. So get ahead of the trends and start planning your 2023 nail looks now!
If you liked this post, check out our other beauty posts for more inspiration.