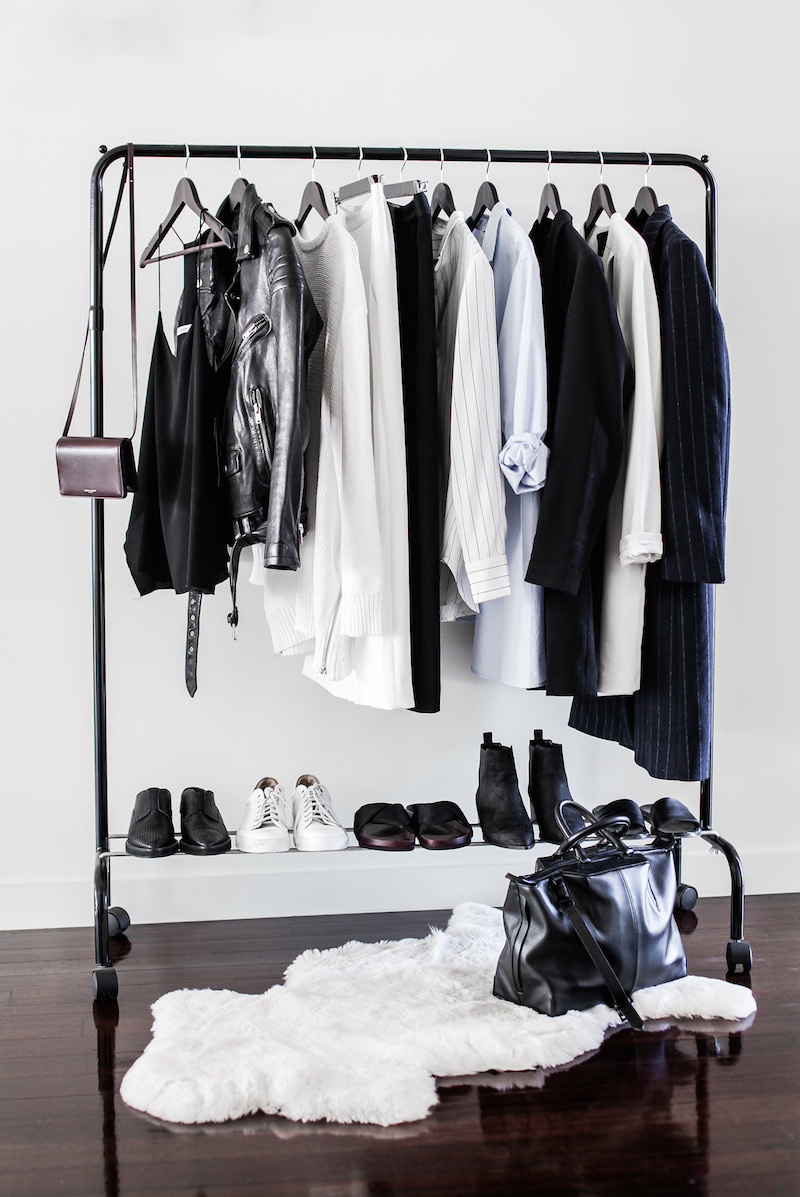 So forever and a half ago I decided I was going to try publish more 'article' type posts because I have a blog, so why not share more than just photos? I've put together a small post about how to save while spending, because if you know me in real life, you'll know I'm like an encyclopaedia on 'where to buy cool clothes cheap' and 'how to get them all on discount'. My Mum would also argue that I have a really bad shopping addiction. While I do love designer clothes and spend too much splurging on them, I also don't think money really reflects style and you could look a million bucks in a $50 outfit, with the right pieces. So without further ado, continue reading for my 5 best tips for saving money while you shop…

Now this might seem like an obvious one but I know soo many people that hate it, while I buy probably 95% of everything online (I also just realised all of my tips are for online shopping). I've found, especially in NZ, that many local stores actually put a markup on the RRP which makes everything that much more expensive. Of course, you should still buy in your country, but so many times you can get the same item cheaper from another local online store. If you're buying branded clothing, you should definitely go on to the labels website and look at their stockists to see who else could be selling that same piece cheaper.
Another reason for shopping online too is that you have so much more selection. I know myself, if I want to buy cheaper statement pieces to experiment with, shops like ASOS are my go to. That shop has a ridiculous amount of selection and offers similar pieces at different prices, catering to a whole assortment of buyers.
As for getting the right sizes, every site has a 'sizing chart' somewhere and if you have your measurements you should be good to go. For fitting references (because who ever looks like the model in clothes anyway?) I always search for Bloggers wearing the clothes or look through Instagram hashtags for pictures of the clothes on people.

I know a lot of people that never think to use them but this is my absolute go to for saving an few extra dollars. There are a heap of great websites depending on where you live that offer discount codes all in one place. The one main one I use is called Unidays that offers student discount on a heap of great websites such as Urban Outfitters, ASOS and The Iconic.
The easiest and quickest way to find discount codes for websites is to simply google "[Store Name] Discount Codes". I'm serious, a million and one sites will pop up with discount codes submitted by people that have used them before.
If you're looking for discount codes for more random stores, I suggest checking out the shops Facebook page or other social media too. Often shops like to reward their loyal customers by posting discounts or special sales on their social media that don't often come up when you google discount codes.

When the seasons change, everything goes on sale. This is the perfect time to shop on the other side of the world because you can score cheap pieces that work with the season you're going into. My personal favourite is shopping on ASOS just before going winter, because you can score yourself really cheap wool coats and jumpers; which are always more expensive in store.
Of course, this works anywhere in the world, so if you're in the Northern Hemisphere you can score yourself sale items from NZ and Aus sites etc.

Buying second hand online not only saves you money, but is great for the environment. I know a big thing in New Zealand at the moment is shopping and swapping on FB groups. Usually you can find ones in your area by searching around and many focus on specific types of items depending on what you're looking for. Often these groups are great because many people will only wear their designer pieces a handful of times, so you can find really great condition pieces for waay cheaper.
I would be careful though because scamming does happen, so make sure you look into the people you're dealing with first (e.g. mutual friends). If you're in NZ, a couple of great ones to join are "Designer Wardrobe" and "Walk In Wardrobe"

Can you tell I'm kind of obsessed with ASOS? Well anyway, I think the best feature that site offers is the 'save' button. When you save an item, it will keep it on a separate page for 60 days and lets you know whether all your saved items are sold out or on sale when you come back to it. I love this feature because ASOS has so much to look through, so it's a great way to keep in mind particular items if you're not too sure about what you want to buy.
I also love adding items here that I like but am not ready to buy, so that I can keep an eye on them incase they go on sale. I find making a wish-list on your favourite website also helps you kind of figure out the items you really need, instead of impulse buying. I like the rule "if you're still thinking about buying it after 10 days, get it".

I did mention this earlier, but following your favourite sites on social media is the best way to know when sales are on and what deals they're offering. Not only this though, but my favourite thing to look out for on particular sites is Free Shipping. So many sites add at least an extra $15 – $20 for shipping, which makes cheap items now not so cheap.
I love Topshop clothes but the only way I can get them is shopping online, so what I like to do is wait for their Free Shipping deals. They often offer this for the holidays, such as Easter, pre-Christmas and New Years by posting about it on all of their social media. This also applies for sites like Free People and NastyGal.