I have to admit, I'm one of the many. I've signed up for the Adidas Samba waitlist at this point and it's almost embarrassing. It's hard to believe that they were once everyone's favourite $50 casual sports shoes after seeing how popular they've become. After my last – and final – attempt at trying to cop them, I've decided that it's time to move on, and that means finding some alternatives.
I mentioned previously that the Samba's were a sports shoe – but where how did they get to where they are now? After these first gained popularity in the 1950s, they became the go-to choice for soccer players on hard and icy pitches. It wasn't long before their sleek design, featuring a T-shaped suede toe cap and distinctive three-stripe logo, became popular around the world, sans New Zealand. Because, let's be honest, we never catch on to sneaker trends the first time around.

Today, these timeless sneakers are a fashion IT-persons staple that compliments every style of dressing – from Scandinavian and beyond.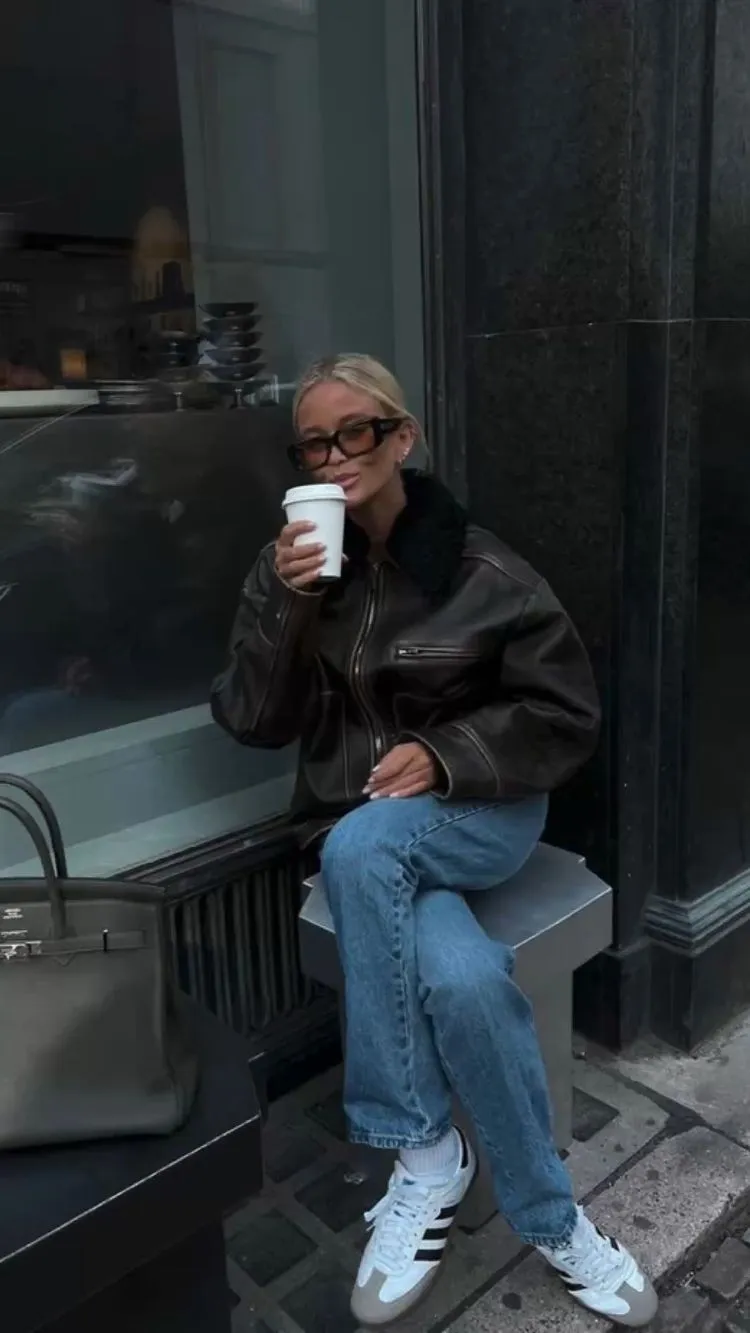 Shop Adidas Sambas

Ultimately, I always find it hard to find a good staple sneaker. When these came on my radar I waited too late and now, they're almost sold out everywhere. While I'm on the hunt for the next best thing I realised I struggle to find a classic sneaker. After all, they need to be an everyday colour, they need to be comfy, and they need to be affordable. Ideally, they also aren't popular or we'll be back to square one searching the internet for hours. So, with that said, what are some great Adidas Samba alternatives you can shop for?
Adidas Originals Gazelle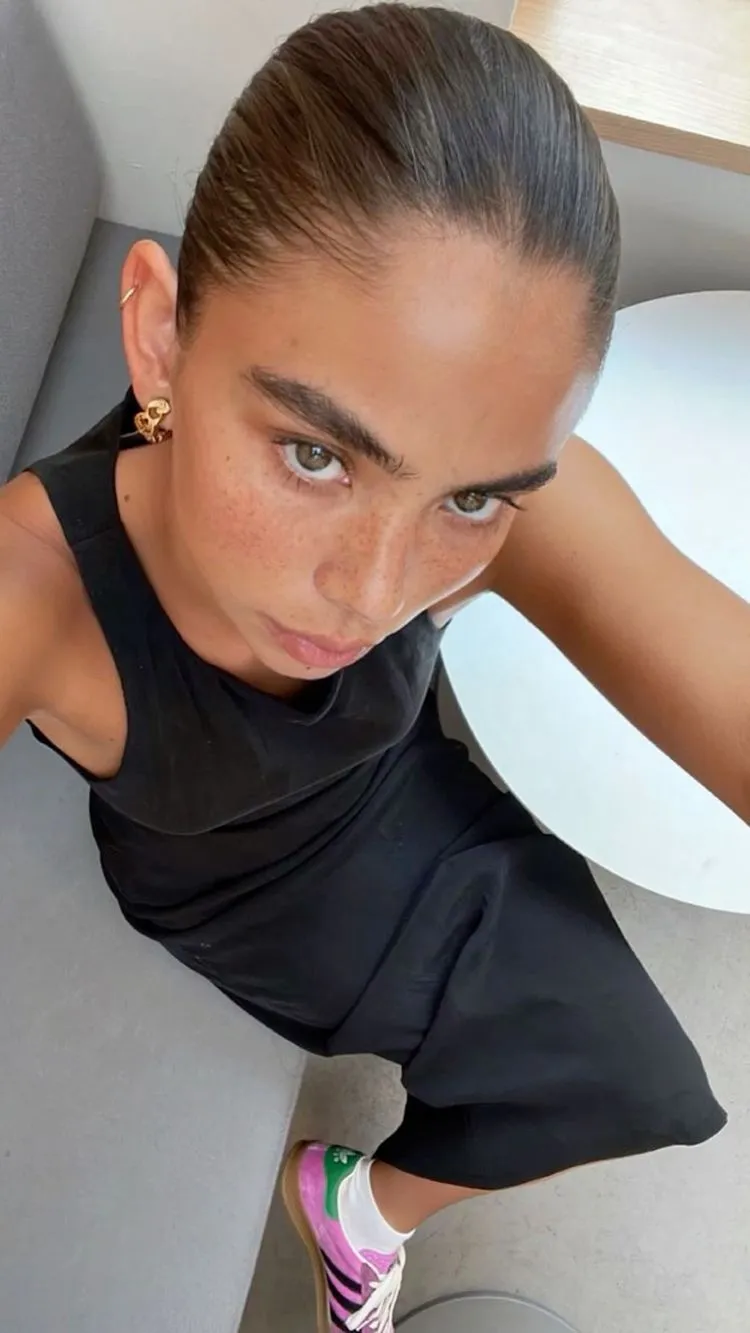 The Adidas Gazelle is a classic, low-profile sneaker with all the comfort and style you could need. They're made up of suede leather uppers, a rubber outsole for grip and they come in a huge range of colours. This dark grey pair (my personal favourite below) would look so good with almost any outfit. Gazelles have already peaked in popularity, so they tend to be easier to get. Plus, they are a very similar shape to the Sambas.
Shop The Look

Adidas Campus 00s
These shoes are a great option for anyone who's looking for a more chunky style, casual sneaker with a bit of an edge. Personally, I'm a big fan of the green and blue pairs, but there are neutral styles too. Their upper is made of suede leather and they also have a rubber outsole to keep your feet firmly planted on the ground. The most interesting part of this shoe? It's chunky appearance. If you're looking for that Air Force 1 slash 90's type of look, these are your guys.
Shop The Look

adidas Handball spezial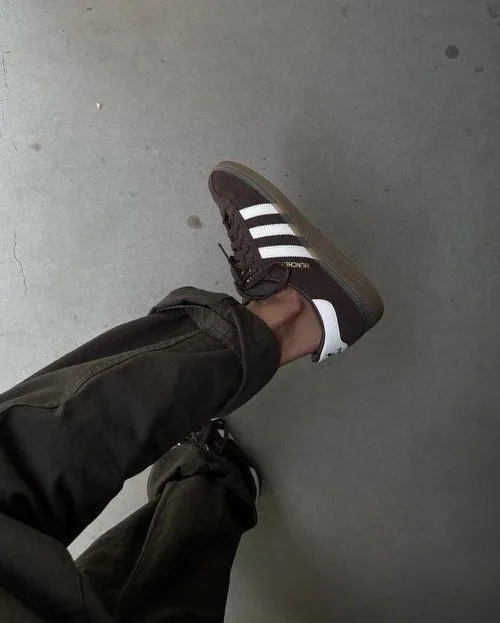 I'm obsessed with the brown Adidas Handball Spezial – they're just the coolest shade to wear with an already neutral outfit. The best part? While these are slowly becoming crazy popular, they're still in stock around the world so if you like them, now is the time to jump on it. I think they'll be the next Adidas Sambas.
Shop The Look

New Balance 550s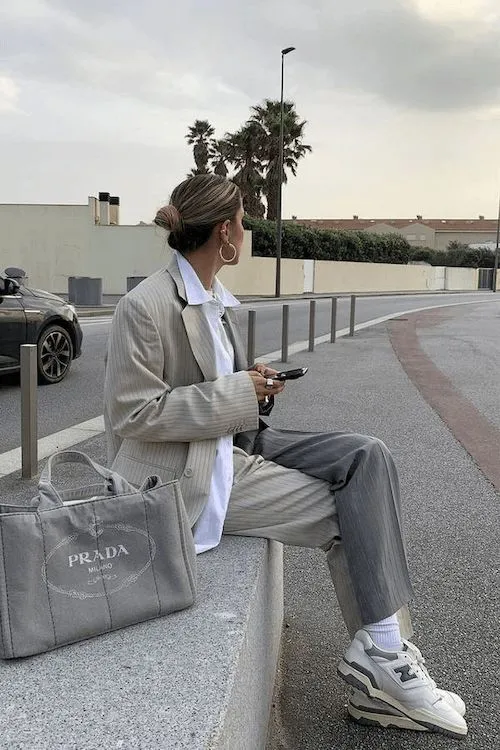 The 550 model is a modern take on a classic white sneaker everyday silhouette, in a range of mostly neutral colours. While these have had their time, if you can get your hands on a pair with suede toes, they give a very similar look to Sambas. A couple of years ago I purchased the navy 500's colour way and I've worn them to death. They have that very Scandinavian feel to them.
Shop The Look

New Balance 480s
The New Balance 480s are a great alternative to the Adidas Sambas if you're looking for something more minimal. They have some small colour detailing, but nothing overwhelming, making them a great everyday shoe if you want to get the most bang for your buck. I personally love these types of New Balance styles (I have the CT300's and get endless compliments) because they're so comfortable – making them great for travellers. If you don't have room for trainers, just chuck these in your luggage and you're good to go.
Shop The Look

Before I finish this post, can we all just agree how annoying it is that we have to jump on sneaker trends before they're popular? Today sneaker collecting is like a currency. Especially here in New Zealand – as soon as something because remotely popular it's impossible to source. Kind of ruins the whole thrill of finding something you like when you then usually have to go through waitlists, lines and most often, pay someone a stupid amount that's only getting them to make a bit of cash. Smart? Yes. Annoying? Absolutely.
While the iconic Adidas Sambas might be sold out or hard to find everywhere, there are plenty of alternatives to shop. I hope you enjoyed these, and if you have any other recommendations don't forget to drop them below.