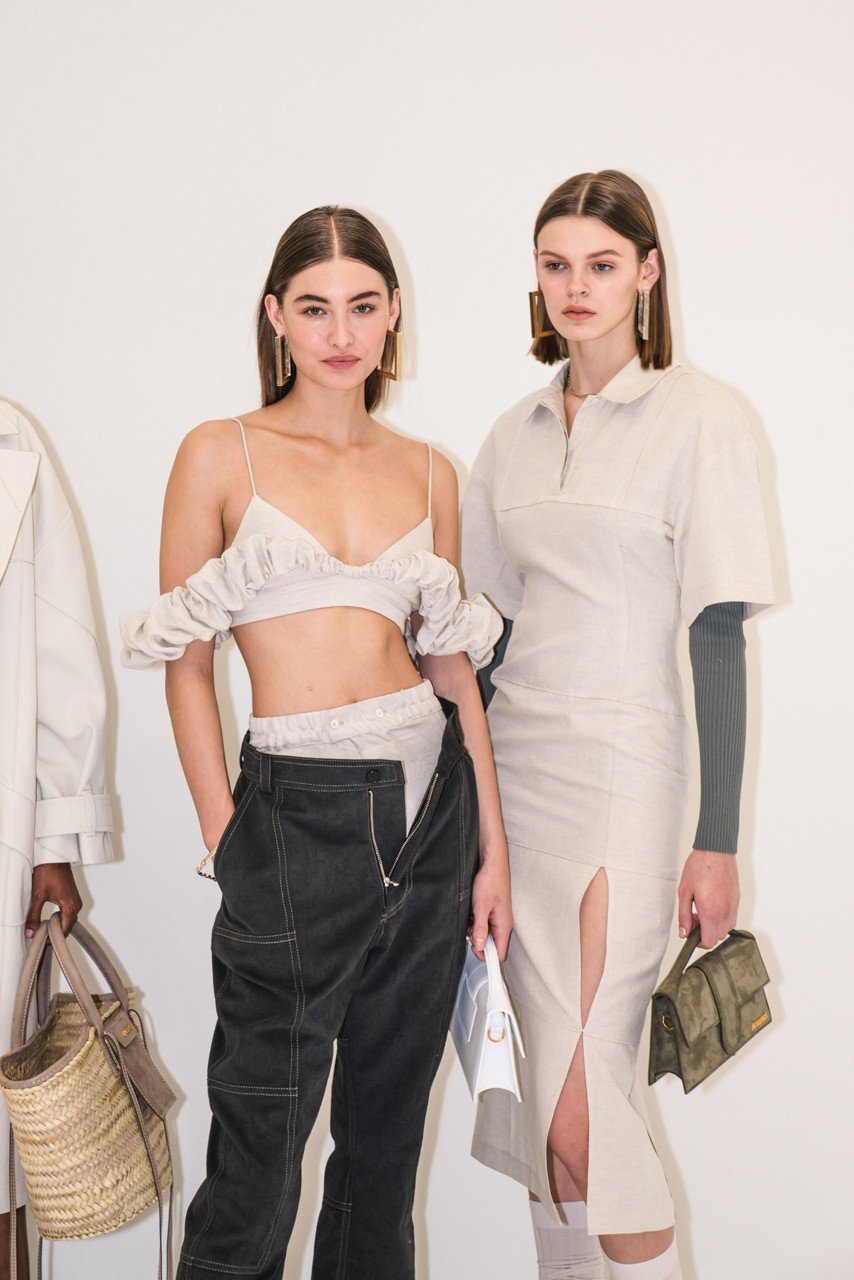 Let me start by saying I think Jacquemus is my favourite designer ever, period. Simon Porte Jacquemus has produced some of the most beautifully minimal, yet exciting pieces I've seen in a very long time. I'm sure most of you will be familiar with his tenth year celebratory S/S 2020 collection that went Pinterest viral for months. Picture models walking down a picturesque runway staged right in the middle of a lavender farm. Now he's back with another stunner. 
This collection comes from the Fall 2020 show. Walked by celebrity models such as Bella and Gigi Hadid it was sure to impress from the get-go. Each outfit on the runway has a running theme of tonal, no matter whether it's barbie pink, sage or beige. His infamous mini bag designs were back and better than ever, stacked for ultimate the cool-girl effect. Each collection can be pulled apart, pieced randomly and somehow would still look just as epic. 
I would love to spend my entire life's savings roaming around in Jacquemus as much as the next fashion-loving kid. Since that's just not possible (or sane) I've put together pieces that don't cost a small fortune so you can enjoy the overall vibe just the same. Think of this post as your budget-friendly, affordable guide to Jacquemus dupes until you win the lottery. 
If you're new here, I often put together dupes for your favourite designers such as Reformation, Realisation Par, Are You Am I and more, which you can find here. If you have any designers or pieces you'd like me to find or feature, leave me a comment below and I'll make sure to get them done.
Shop each look using the arrows, and if they load stacked make sure you refresh your browser!
My favourite Jacquemus pieces

Jacquemus 2020 Dupes