Whenever someone asks me to name my favourite brands, Zimmermann is the first to come to mind. From the delicate lace detailing, to their gorgeous prints you can't really go wrong when buying Zimmermann – except maybe the price tag. With most pieces $400+ AUD they can be very pricey. This is why I've decided to share my favourite dupes so you can enjoy their style for less.
I actually asked you guys via my Instagram Story which you wanted to see more: Zimmermann or Reformation look for less. Zimmermann won by just one vote, so here we are: your Zimmermann dupes. Don't worry though – I have many more of these posts to come. The latest RTW 2019 season recently dropped so it was the perfect time to pick out some favourites too. I'm so obsessed with the lace crop top at the end which they continue to bring back season after season. Also theNinety-Six Wave Dress is A-M-A-Z-I-N-G. If there are any pieces I have missed that you'd like me to find a Zimmermann dupes for, leave them for me in the comments below.
If you're unfamiliar with these posts, Look For Less is a series I do on my blog where I find cheaper alternatives to some of your favourite brands. So far I've done Realisation Par, Are You Am I and Reformation – you can find all these posts here.
My Current Favourites From Zimmermann

Zimmermann Painted Hearts Mini Dress

Cheaper Alternative:
 
Cheaper Alternatives:

Cheaper Alternatives: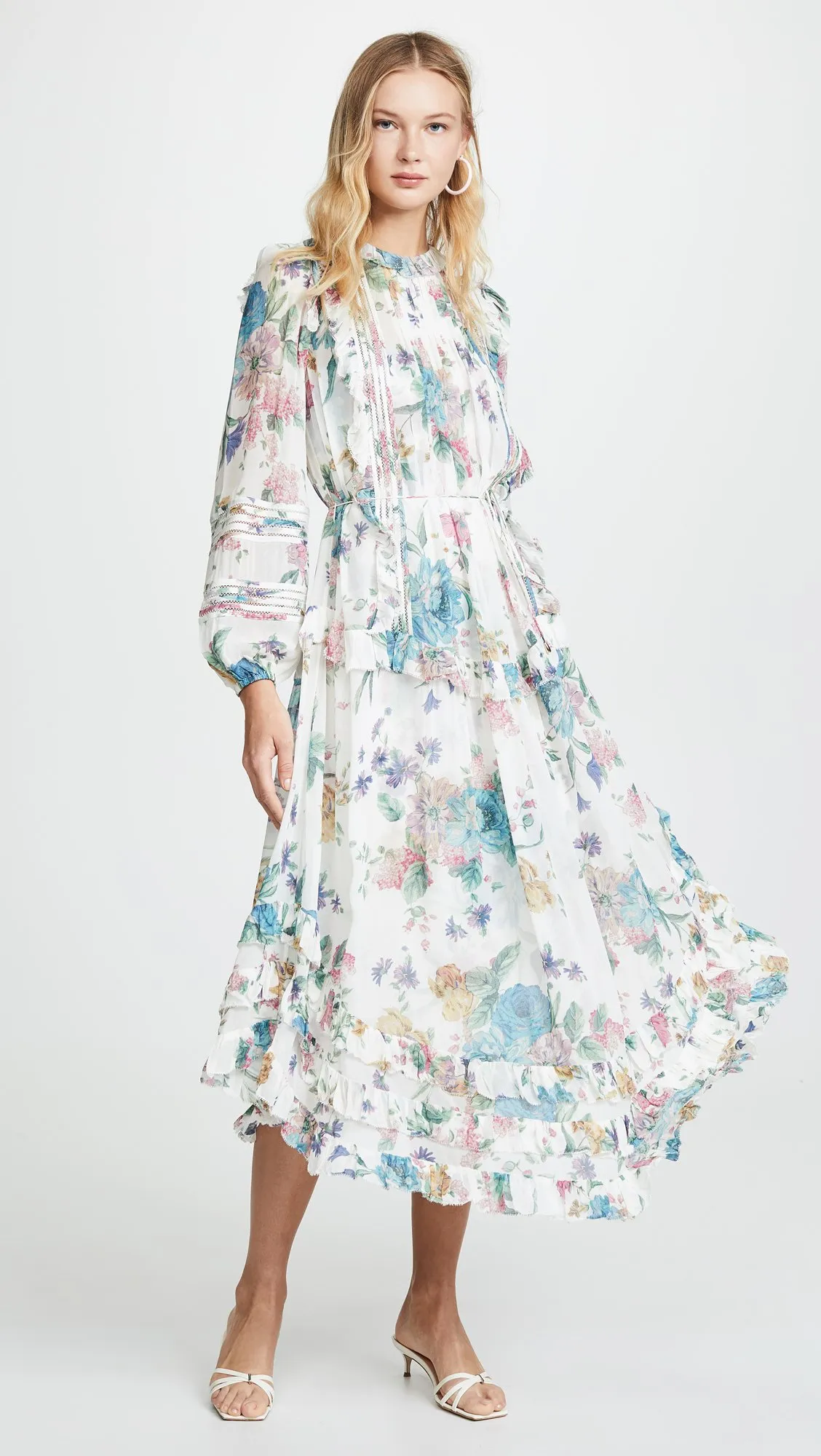 Cheaper Alternatives:


Cheaper Alternatives:

Cheaper Alternatives: