Seven years ago, I stumbled upon a pair of pink ballet slippers with gingham straps. It was the year 2016, and these Miu Miu ballet flats had taken over, gracing the pages of every prominent fashion blog and news outlet around. Honestly at the time, I didn't think much of them – they had that look about them that screamed "dying-trend" and for me, it was a hard pass. Where would I wear them, anyway? I was backpacking around Europe.
Fast forward to 2023, and there is no denying that ballet flat's have come back for good, and specifically Miu Miu ballet flats round 2. But what makes this rebirth so special? Personally for me, I think it's because they really scream 90's resurgence. It's like a mix of the best parts of my childhood, including the Mesh Sequin Slippers we used to wear to primary school. Oh, so good.
So, if you're looking to hop on the ballet flats bandwagon, here are some of my favourite styles around. From mesh, to sequinned, classic to square toed – I've got you covered.
Mesh Ballet Flats
We're starting off strong with my favourite – the mesh ballet flats. ALAÏA have to be my top pick when it comes to this style of slipper because I love the wider fishnet weave. They're kind of strange but in the best way? I will say that they're kind of impossible to get your hands on, so I've included some of my favourite alternatives instead.
Shop The Look

Classic Ballet Flats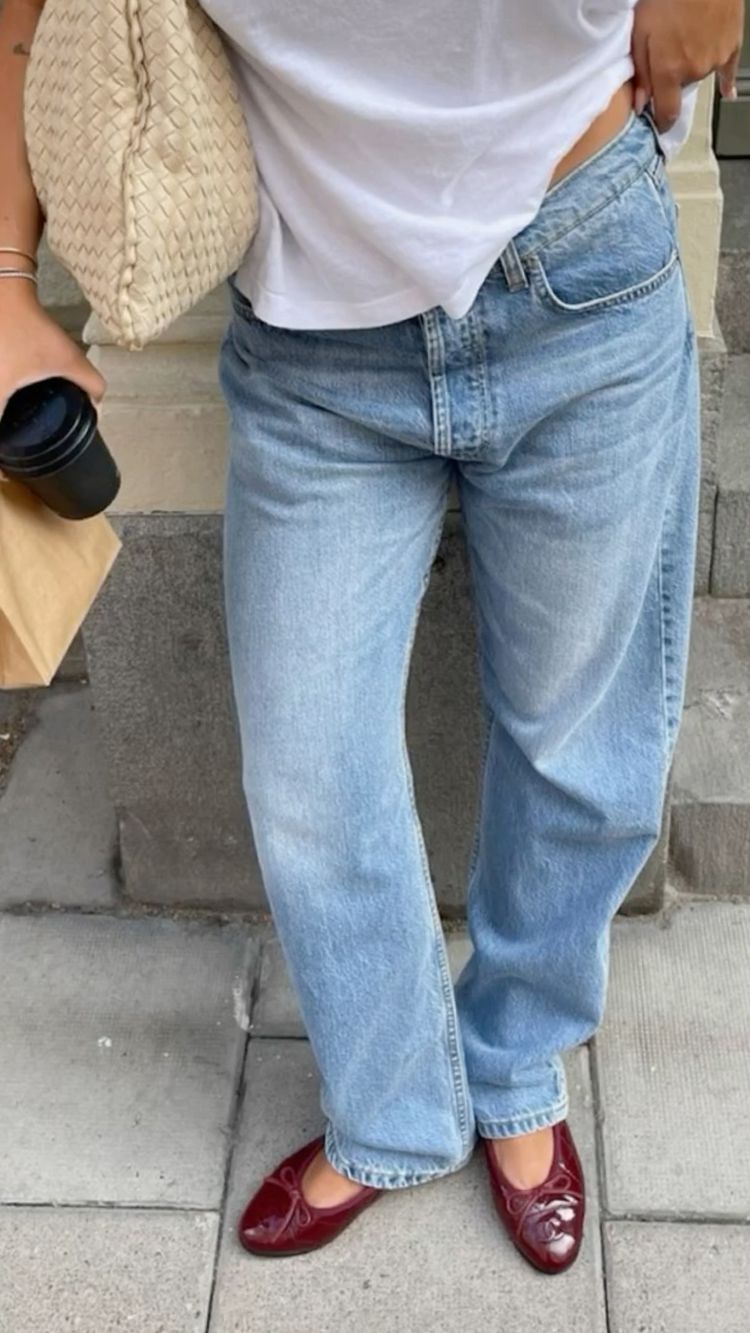 Circling back to the more traditional style, the classic ballet flats are so sweet and even finished with a pretty little bow. Perfect for those of you wanting to give the trend a try. The really do look great with any outfit – relaxed blue denim jeans, mini skirts or even, bandeau dresses. I also think the red ballet shoes are going to be big this season.
Shop The Look

Ballet Flats with Buckles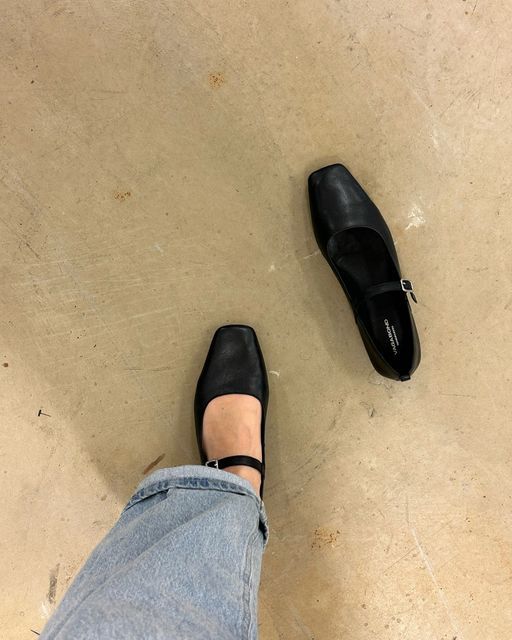 Mary Jane meets ballet flats. I personally love them with buckles because they seem like they'd be more comfortable, and a little bit more French minimalist. There are so many styles and colours to choose from, but I think the patent leather in particular looks great with this style.
Shop The Look

Slingback Ballet Flats
So very Chanel, and so very Sofia Richie. A slingback ballet shoe is timeless and something you could easily hold on to for decades to come. They're a French staple, but I've seen so many Scandinavian bloggers lately pair them with their minimal outfits for a classic touch. I personally love the tweed in bright colours, and I found some similar that won't break the bank that I've added below.
Shop The Look

Embellished Ballet Flats
I couldn't write about ballet slippers without mentioning these. The embellished ballet flats floating around the internet, again, remind me of the Chinese sequin slippers we used to wear as kids. Now though, they come in chunky bejewelled pairs, and pairs with rhinestones all over. How fun!?
Shop The Look

Whether you're a fan of the ballet flat or not, there's no denying that these are here to stay. I for one, am not mad about it. Now, I just need to decide what style to invest in.
Let me know which style is your favourite in the comments below!